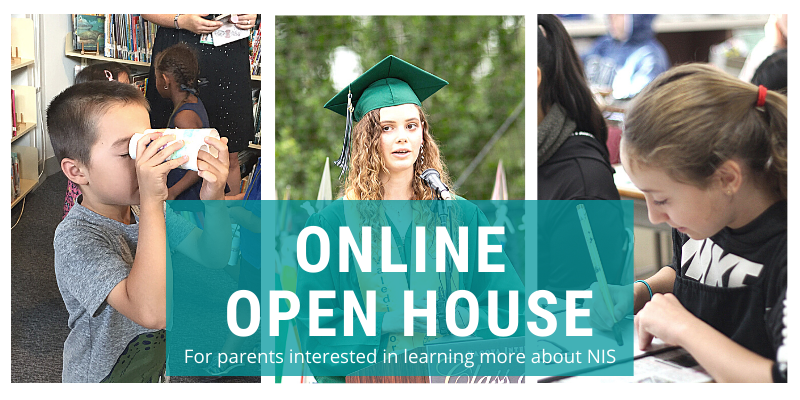 Join our Online Open House and learn why NIS is the best fit for your family
During the online session, you will learn all about...
Our mission
Our program
Student life
Future pathways
We'll be wrapping it all up with a Q & A session.
OR....if you wish to have a more personalized tour, or attend an Open House in person, you can use the links below.
If you have any questions, please do not hesitate to contact the Admissions & Development Office.
Go HERE for information on an Online Open House in Japanese.
Online Open House
Fill out the form below to get the information about our next Online Open House!